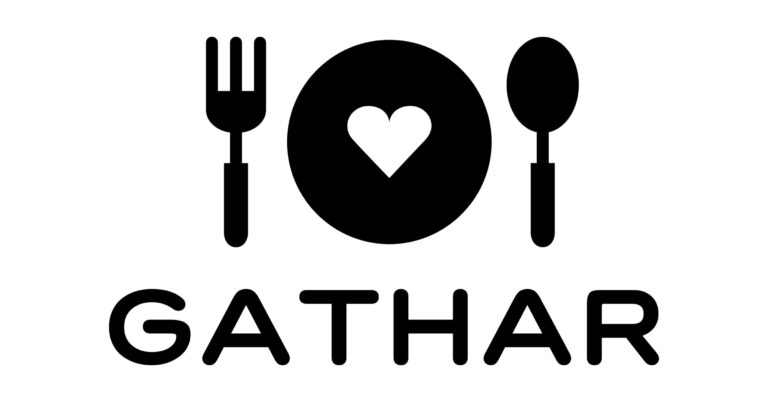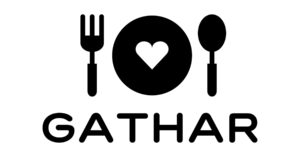 From arriving to a fully stocked kitchen to ending your day with a Chef's Table experience, booking a Gathar private chef is the ultimate way to enhance your time at Trinity Beach Palace.
This is a fully bespoke experience designed to suit your stay. Let us curate a taste of the Tropics to make your visit deliciously unforgettable with a multi-day private chef package.
Prices below are based on 8 guests and will vary based on your group size and number of dining occasions required (e.g. half day, full day, or multi day). Minimum guest numbers are subject to your preferred Gathar menu and dining occasion. Your Culinarian will arrive with all the ingredients to prepare, cook, set the table, serve and clean up.
Whether you're visiting for business or pleasure, a full-service private chef experience will take your stay to the next level.
Just as your stay is tailored to suit your personal preferences, your meals can be too! From an elaborate breakfast smorgasbord to a degustation dinner, your dedicated private chef will arrive for each occasion with everything needed to serve your delicious feast and leave everything spotless afterwards for a truly seamless and personalised culinary experience.
We can even upgrade your stay with a welcome hamper on arrival, fridge and pantry stocking, or sommelier-selected wines chosen to perfectly pair with your menu.
The menu below serves as inspiration around the types of custom experience we can create for you. All dishes and dietaries can be adjusted as needed.
Rise + Shine (Sample Menu)
Pour a mimosa and start your day in the most indulgent way with a gourmet breakfast.
Continental Breakfast (from $59pp*)
A plentiful selection of breakfast items to fill your table, such as:
Fresh-baked artisan sourdough and pastry selection with Pepe Saya butter and preserves
Local organic eggs, cooked to your liking (scrambled, fried, poached or soft boiled)
Cured meats and deli-style cheeses, including smoked ham, prosciutto, Hungarian salami, creamy brie + crumbly blue
A colour-wheel of seasonal fruits accompanied by local yoghurt, granola and berry compote
(breakfast continued)
Gourmet Breakfast (from $69pp*)
To Start: Seasonal 'Taste of the Tropics' fruit platter
Main Course:
Turkish Eggs with whipped garlicky lemon yoghurt, spicy olive oil and fresh herbs
Crispy bacon, grilled cevapi (Serbian sausage) and garlic and herb portobello mushrooms
Either option served alongside local sourdough with Pepe Saya butter, smoked salmon, smashed avocado and potato latkes.
Sweet Ending: Breakfast panna cotta with house-made granola and berry coulis
Lunch Feast (Sample Menu)
Whether you're on-the-go or lounging poolside, our lunch options will slide perfectly into your day.
Grab + Go Lunch (from $46pp*)
Baby frittata with seasonal roasted vegetables, fresh herbs and oozy parmesan (V)
Superfood salad of black rice, red quinoa, kale, toasted seeds and tahini dressing
Assortment of wraps with gourmet fillings
Selection of fruit and home-made bliss balls (GF, VGN)
*This option is available in conjunction with Gathar service the day prior. Your pre-prepared lunch will be stored fresh overnight ready for you to enjoy the next day.
(Lunch continued)
Chef-Prepared Lunch (from $105pp*)
Feeling fancy? Add-on a private chef experience for lunch where your chef will arrive with all ingredients ready to prepare, cook, serve and clean up.
Entrée: Calamari salad with seasonal citrus, zesty rocket, lemon oil and fresh parsley (GF)
Main: Pan-fried locally sourced beef (chef's choice cut) served with potato puree, vibrant chimichurri and seasonal greens (GF)
Dessert: Flourless orange cake with candied citrus and chantilly cream (GF)
Sit-Down Dinner (Sample Menu)
Elevated Alfresco BBQ (from $130pp*)
Choose to upgrade to premium cuts, a smorgasbord of seafood, or perhaps even caviar with all the accompaniments. The options are endless!
Shared Starters:
Grilled Prawn Skewers with chilli, lemongrass, garlic and herbs (GF)
Crunchy crudité served with house-made green goddess dip and char-grilled pita (VGN)
Shared Mains:
Medium-Rare Aussie beef cooked to your liking, served finely sliced with a herbaceous salsa verde (GF)
Whole butterflied chicken marinated in a flavour-packed blend of thyme, garlic and lemon, served with grilled lemon cheeks (GF)
Shared Sides: Grilled broccolini, orange-and-cumin-glazed dutch carrots, and fresh caprese salad (GF)
Dessert: Vanilla bean cheesecake topped with caramelised charred tropical fruits (GF, V)
(Dinner continued)
Chef's Table Experience (from $162pp*)
A multi-course culinary adventure showcasing stunning local produce and your chef's signature style.
Amuse Bouche: awaken your palate with a bite-sized morsel, providing a teaser of what is to come
Course 1: Oysters with granny smith apple vinaigrette sorbet (GF)
Course 2: Roasted quail on a bed of sweet corn purée with charred corn and spiced balsamic glaze (GF)
Course 3: Premium beef fillet with compressed potato, charred onion, baby spinach and red wine jus
Course 4: Lemon meringue brûlée tart with garnish of fresh mint
Add-on: Arrival Hamper ($POA)
Arrive in style with a delicious morning or afternoon arrival hamper that will set the tone for the rest of your stay.
Morning Arrival
Continental breakfast selection of local sourdough with butter and preserves, muesli, fruits, chef-baked goods, and a variety of sweet and savoury local snacks.
Afternoon Arrival
Charcuterie and cheese selection with gourmet accompaniments of quince paste, artisan crackers, French baguette, deli meats and dips, and a variety of sweet and savoury local snacks.
Both options feed up to 10 adults as nibbles.
Add-on: Pantry + Fridge Replenishment ($POA)
Cross grocery shopping off your holiday check-list and let your dedicated private chef source the most delicious local produce to fill your fridge and pantry.
Inclusive of staple and indulgent provisions such as: freshly baked bread, local eggs, seasonal whole fruits, vegetables for crudité, gourmet dips, quality packet snacks, baked treats, breakfast items, your preferred variety of milk/s, coffee, tea and juices.
Add-on: Sommelier Wine Pairing ($POA)
Let us match your menu with beautiful sommelier-selected wines, talking you through the pairing notes while you sip and savour.
Add-on: Cooking Class ($POA)
Why let your chef have all the fun? Take home the souvenir of some new culinary skills with a hands-on cooking class.
Add-on: Celebration Cake ($POA)
A party without cake is just a meeting. Celebrate the occasion with a beautiful specialty cake in your favourite flavour.
Please note: photos of this delicious menu are an indication only. Each Culinarian will use their own signature style and seasonal ingredients when plating up.