Living areas with functionality and style
An architectural showpiece of space and style, Trinity Beach Palace's well-proportioned rooms, multiple living zones and abundance of natural light create an inviting interior that's as functional as it is luxurious.
Designed to accommodate up to 10 people in luxury and style, Trinity Beach Palace is a decadent residence providing around 1,000 square metres of accommodation.
Automated and zoned air conditioning ensures a constant internal climate day and night.
Complementing the home's five individual suites are a number of formal and informal lounge/living spaces designed to offer a perfect mix of personal privacy and communal interconnection. Every suite and the main living area features cable TVs with smart technology, Wi-Fi and gaming console.
As well as a fully-fitted study/library, secluded safari-style den and versatile games room, the central hub of Trinity Beach Palace's brilliant floorplan is its gourmet kitchen and surrounding open-plan living/meals area – where meals are prepared, coffees served, conversations started and connections made. A grand piano and a state of the art sound system complete this hub.
Adjacent to the main living area is a fully equipped gymnasium and sauna room.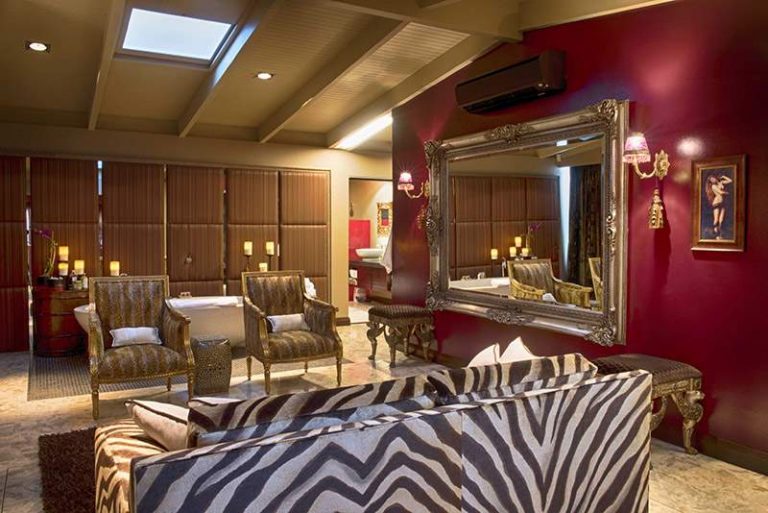 The interior styling is best described as "African Chic" meets "Versace".
A mixture of vibrant English and Italian fabrics with gold gilded furniture. Combine this with beautifully hand selected tribal African and international pieces and you get a unique and exotic interior.
Hand-made rugs each individually designed to reflect modern tribal theme set the scene. The interior will be appreciated by those who desire not only a sense of luxury but also a sense of adventure.